About Accelera Tires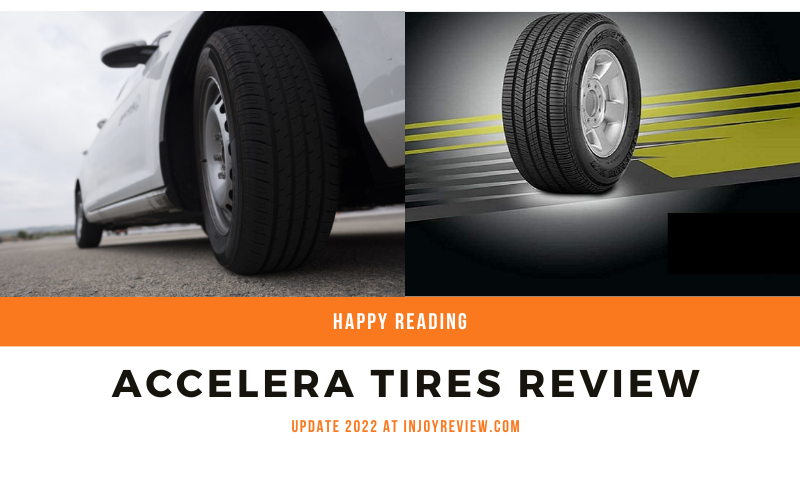 This Accelera Tires review will let you know more information about who is Accelera Tires. Accelera Tires is a brand that provides passenger car tires and light trucks tires with elements mentioned as all about performance, safety, and elegance.
Their tiers are designed for all types of cars from Mazda or Maserati with an impressive overall quality of tire traction, grip, or tread life. This Accelera Tires Review has researched the authority of this brand and find out these certificates below. They come from DOT(USA), E MARK (Europe), GSO (Gulf), UKAS (UK), SNI (Indonesia), INMETRO (Brazil), quite a lot, right? So let's see who makes Accelera Tires and where Accelera Tyres is made in?
Accelera tires are made in Indonesia using in-house custom technology. Accelera tires are developed to satisfy the desire of both technology and tire life. So that's the Accelera Tires strength. Tire Technology plays an important role in safety and performance and Accelera Tires understand and that.
They use a silica compound which ensures to achieve grip and also prevents aquaplaning in wet weather.
Noise levels and Carbon dioxide emissions are also minimized best with Accelera tires. With a double and strong steel belt, Accelera tires become stable during high speeds. The strong and flexible sidewall of Accelera tires helps absorb shocks on hard surfaces. Most importantly, all the processes are automated making a perfect tire.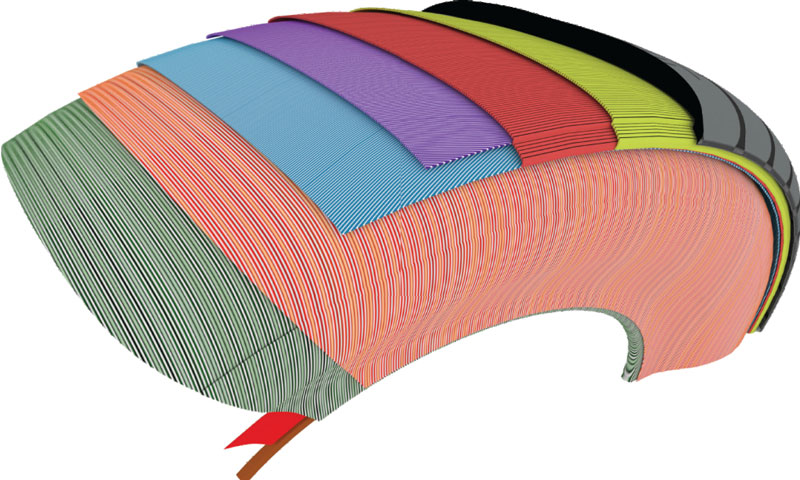 Accelera Tire Technology also consider being environmentally friendly and they pass many strict and rigorous evaluation processes.
Overview of Accelera Tires
This Accelera Tires review found some featured tires at Accelera and will give out some typical things you may be interested in, now Let's check them:
Accelera Phi R Review
The Accelera PHI R is an updated model of standard PHI tire, it come up with a new updated tread design.
The reason why this tire is hunted by many drivers is because of its performance from excellent handling and stable process. It's designed with a triple rip, more sipes to enhance steering capability and diminish noise. The sound level is low, anti-slip is quite good.
Main Key Features:
With optimization of new design provide Triple rib, this will help improve high-speed stability and give back a better steering response.
This feature – Shoulder blocks bring out the stability when cornering and maneuvering.
With additional sipes, Accelera Phi R help reduces noise better.
*Note: These tests above were implemented in 2019 by the British experts.
| Tire Model | Tire Type | Tread Pattern | Tire Width | Aspect Ratio | Rim Diameter | Load Index | Speed Rating | UTQG Treadwear Rating | Tread Depth | Construction | Materials | Weight |
| --- | --- | --- | --- | --- | --- | --- | --- | --- | --- | --- | --- | --- |
| PHI R | Performance | Asymmetric | 205-285 mm | 35-50 | 18-22 inches | 91-102 | W | 300 | 10-11 mm | Radial | Silica-based compound with reinforced steel belts | Varies by size |
| IOTA ST68 | SUV/Crossover | Asymmetric | 225-305 mm | 30-55 | 16-22 inches | 91-116 | H-W | 400 | 10-12 mm | Radial | Silica-based compound with reinforced steel belts | Varies by size |
| PHI 2 | Performance | Asymmetric | 205-265 mm | 35-50 | 18-20 inches | 91-101 | W | 400 | 10-11 mm | Radial | Silica-based compound with reinforced steel belts | Varies by size |
| Epsilon 2 | Touring | Symmetric | 185-245 mm | 45-65 | 14-17 inches | 84-94 | H | 400 | 9-10 mm | Radial | Silica-based compound with reinforced steel belts | Varies by size |
Some Typical Accelera Tires tires, with the specifications?
Accelera MT Tires Review
Key Features:
Good off-road traction with unique tread blocks and wide center spipes
Open scalloped hump tread
This design bring out a great tracking when off-road and help drain water rapidly and throw trapped rocks, mud and any foreign materials.
Deep tread
This design allows strong traction on ground of any surfaces and maintains grip even on loose surfaces
Details: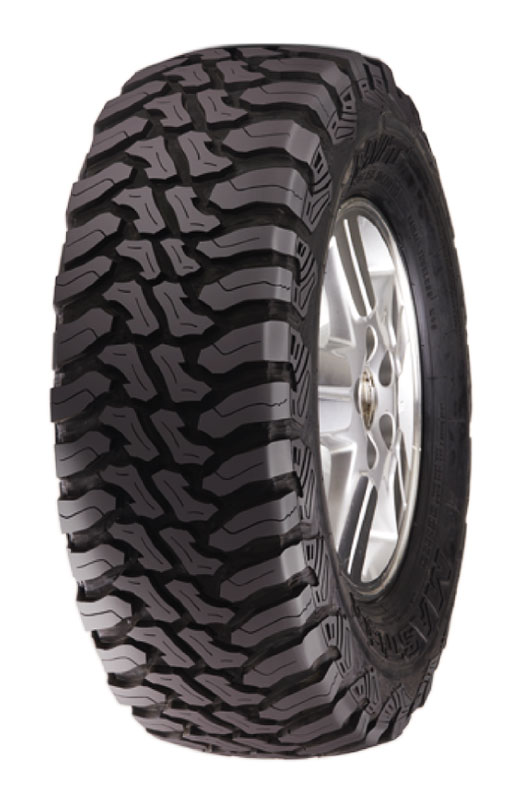 MT stands for Mud-Terrain:Check The Accelera Mud-Terrain Tire Review:
If you are an enthusiast with off-road, hilly, rugged, rocky roads, you will need to prepare your car with a set of specialized tires and The Accelera MT-01 is an option. options that you might consider. Like dedicated off-road tires,
The Mud-Terrain Tire is designed with large spike blocks, with a deep spike design combined with an open shell hump, giving your car a "grounded" driving feeling when on the move.
Many people buy tires and they judge a tire by its appearance, which may be only partially true. With its rough, gritty exterior, you might think the Accelera MT Tires is a noisy tire, but it's not. Accelera Tires Review in general and accelerate MT Tires Review, in particular, are built with technology that minimizes noise levels, of course, it will not be too smooth for an off-road road, however, if compared with other cars. With other tires in the same segment on the market, the noise level has been significantly reduced.
Accelera Alpha Tires Review
This Accelera Tires Review found this is an Excellent Sporty Tire with Superior Wet Grip
With a modern, sporty design, The Accelera Alpha will bring you a strong and personal feeling. With unique designs from the side grooves, the center straight grooves, as well as the sidewalls, are optimized for the sporty character.
Key Features
Provide a design of a medium large block combined with lateral grooves at 45 degree angle help clear water and reduce noise better.
Center straight grooves help enable rapid water evacuation and overcome hydroplaning to enhance wet handling and traction.
Straight, dry center rib – This maintain the stability and flexibility on high speeds.
Accelera Tires Promotions & Discounts
For the Accelera Tires coupon and discount, The Accelera Tires Review has found that you can directly contact the dealer in your local area to get the best deals and discounted program. Check the dealers here: https://acceleratire.com/dealer-locator/
Or you can subscribe to their newsletters, but you may wait for long because they don't often check this.
Check other deals at Injoyreview
Accelera Tires Reviews
Accelera tire provides low rolling resistance and quite low noise on road. However, this tire is rated for poor traction, even on slippery and wet roads. The braking distance is quite long, so it is quite dangerous when running at high speed. In general, the Accelera tire meets the basic running requirements, prioritizing dry weather. If you run a lot on slippery roads, and run at above-average speeds, this is not the tire for you.

Our Accelera Tires Review has researched many reviews from users and drivers about one of the typical tires of Accelera Tires which is Accelera PHI:
Let's check a Accelera Tires Review given 180+ Up vote on Tirereview
1. Given 67% while driving an Opel insignia on mostly country roads – 20 average miles
I see a lot of insane reviews here about this Accelera tire PHI. Many people consider them dangerous compared to the tires used so far. My rating is based on how you drive and on an average legal driving speed of 80 to 120kph.
For roads that are dry, with no signs of dampness,
The Accelera PHI Tire helps the car handle well and is flexible, allowing good reverse when cornering and braking.
When it rains: I slow down and brake, it still works fine.
On the wet and greasy road: This is a trully Accelera PHI tire Reviews for those who think it works very good on greasy wet main roads, the answer is not 100%, when I drive on this type of road, the tires were giddy hastened away from lights, fighting for grip as I put my foot down.
So if you want to give it a race, then you will spin around for sure. Don't race! Once I adjusted my driving style to the tires, they were acceptable.
In short, my point of view is that once these tires are that legally driven, they are affordable on a family car driving safely. Its like the Top Gear corner Follow Through – different cars and drivers can go at different speeds.
(Bring back the old Guys!) But if I had the money and did my research and wanted to enjoy the full potential of my car and all its power, I would go for the drivers tire – Michelin Pilot Sport 4.
If I want to maximize fuel economy and long life I'd drive on the Michelin Primacy 3. Both the same price, but different handling qualities. In my view, Mid-range brands are just made to suit peoples budgets.
2. Switched to Accelera PHi from Hankook Vensus – Accelera Tires Review
I switched to Accelera PHi from Hankook Vensus purely on budget.
Before that I used Bridgestone Potenza R003 with 18 inch tires. I then switched over to the Accelera and felt the performance was reasonable, considering I do 800km per week.
It is definitely a hard compound tire and the noise can come out at 110 km/min which is not too noticeable on both concrete and asphalt roads. They all pass 30,000 km, which is 5-10k km better than Bridgestone and Hankook.
3. Rubber must be a fairly hard compound since tire wear is slow. – Accelera Tires Review
For the price, this is a good tire. In dry grips are comparable premium brands, however, the lack of feedback and occasional slippage in the water discourages you from pushing your luck in rain/standing water. I believe that in a magazine test the tires showed worse (longer) braking distance in wet conditions but it is difficult to say this in practice.
For casual, non-racing drivers, these should suffice and at the price point, they're good value.
Are Accelera Tires worth it?
The Accelera tire offers a good experience in the range it brings.
By providing good traction and braking in dry conditions and relatively good in wet conditions, you can be assured of tire responsiveness.
Low noise levels are a plus for Accelera Tires. Good tire wear. If you are in areas with dry weather, or in the summer, then Accelera Tires is the perfect choice for you. Then Are Accelera Tires worth it? I think it's tire worth a try.
Where to buy Accelera Tires?
According to Accelera Tires Review, you can buy directly from official or private stores. Accelera Tires is quite common, so it is not too difficult to find and replace this type of tire.
In addition, you can also hunt to buy Accelera Tires online on platforms like Amazon, eBay and can get good deals.
Accelera Tires FAQ
Are accelera phi tires good?
If you are looking for a reliable and branded tire at a good price, then Are accelera non tires will be a good choice. Of course, if asked are accelera non tires good? You need to determine the good that you want from the car. You can absolutely get tires with better grip, less noise, but the price for that is also very high and not suitable for you.
And if you only use it with normal travel needs, the road is not too wet and slippery, of course the non-tires accelera can still respond well in control, then this is a good tire that you should try with the information in this Accelera Tires Review.
Who makes accelera tires?
Accelera Tire is an affordable, high-performance and conventional tire brand produced by Indonesian tire manufacturer Eptyres.
Accelera tyres made in?
In Indonesia
Are Accelera tires any good?
This Accelera tires has received a 4 out of 5 Star rating with more than 80% of the respondents saying they would buy again.
Are Accelera tyres budget?
Accelera is consider as a brand producing budget tyres for cars, light trucks and busses.
Contact Accelera Tires
This Accelera Tires review found the contacts below:
Accelera Tires Email: https://acceleratire.com/email-us/